Many gift givers are "signed" to make their gifts recognizable. The official gifts issued by the White House or the US State Department are formally and elegantly wrapped in white or gold foil paper, and the paper is decorated with the "national seal". I have a friend. All her gifts are wrapped in white glitter pattern paper and tied with white and silver ribbons. If the recipient is a woman, she adds a small bunch of silk violets; if it is a man, she adds a silver acorn or leaf ornament.
Some people give gifts in a more casual way, and newspapers can often be useful: an acquaintance likes to choose the right newspaper layout for packaging for each giftee, such as sports edition, comedy picture edition, gardening edition, etc. Many gift givers simply put their names or initials on the ribbons and use these ribbons for various packaging purposes. Gift packaging expresses your own interests, hobbies, color sense and design features in a visible form. Once you decide your way, you avoid some future decisions and are always prepared because you buy enough spare packaging. Traditional Japanese packaging is usually very difficult to wrap a gift of flowers and plants. However, you can put it in a fun and suitable container to increase its appeal. Shells, glass bowls, vine baskets, decoration Straw, fiber products, metal waste paper baskets, or birds made of bamboo or reed rods (very suitable for ferns and long-leaved plants)-all of these can be used to enrich the appearance of flowers and plants gifts. Pots that match the plant in size, shape, color and design will double the charm of the object. If the container does not have a drain, put the plant in a pot with a drain before placing the pot in a decorative container. If possible, remove the glitter paper from the plant gift you bought before sending it, because these packaging often weaken the beauty of the plant. Putting the plants in a porcelain pot and attaching a pot to add a glorious gift.
Basic creative packaging
The striking packaging can be very simple or extremely luxurious. Most gifts can be packed in basic packaging: cylindrical (or spherical) and other three-dimensional shapes. These packages can range from matchboxes, golf balls to box cars, hot air balloons, etc. Everyone can learn to measure, fold and paste the containers in these shapes. If you carefully fold the corners of the wrapping paper and make double-sided tape, you can fold out a lively rectangle.
If you are good at using paper packaging, a few layers of colored or white cotton paper can design a lively and attractive packaging. You can tune the stamp, type or marble on your own paper. Children often like to use potato erbium or engraved words to make their own packaging.
There are many books that provide knowledge and advice on packaging techniques and increasing packaging value. According to these guidelines, smart people can decorate the packaging design into the shape of travel shoes, mailboxes, bookworms, ice cream, bees, turtles, diamonds, tramps, buses, clowns, apron, or stars. People can learn how to use old vitamin bottles, milk cartons and flower pots as basic shapes to practice packaging, and then beautify them with anything such as tape, brown paper or popsicle sticks, decorated with paper pads, metal wafers, etc .
However, most of us have been using the gift wraps we bought to design that convenient and worldly packaging, which is usually done at the last minute and is not well thought out. The result is often a signal to people that the giver has something else or hastily found a gift. In fact, the giver spent a lot of time choosing such a decent gift for the special occasion and the recipient.
Gift packaging tips
Tying a related small gift to the outside of the package means that it will bring extra fun to the child, and it is a more unique gift for adults. Such small gifts can be given to women's hairpins, pins, perfumes, kitchen accessories or small sachets, and for men there are corkscrews, seed bags, medium soaps, cologne perfumes, wristbands or pocket diaries.
Picking the right weight of paper for packaging and the way you want to pack it, for example, it is not easy to wrap a very small item with a very heavy paper.
Choose patterned colored paper corresponding to the size of the item, such as large and thick patterns suitable for large packaging. Develop your own packaging features, such as the use of color, the choice of paper or ribbon type and design, and the use of special containers.
Remember, a few words that express your emotions are more popular than just signing your name.
Use a unique, durable or practical container (such as a basket, bowl, etc.) or use sticky paper, plastic or woven lid to make a container on the box.
Tie fresh grass, camphor wood chips, feathers or a flower on the packaging. Plus cheerful streamers or ribbons to decorate and beautify larger gifts. Use a complete set of items, for example, put personal stationery in a folder with only interwoven letters, put the baby doll in a cradle or toy doll car, or put pajamas in the pillowcase. Use small gifts as gift pendants or gift cards. You can write your message on luggage tags, lollipops, fans, bookmarks, key rings, address books, etc.
Gift card
Experts believe that greeting cards reflect social change more accurately and quickly than almost any other item. Today, greeting cards reflect modern trends, such as health awareness, high technology, single-parent families, and women 's labor force participation in administrative work. From ingenuity to stupid and ridiculous cards, these new business messages are used not only to remind people of important traditional festivals, but also for interpersonal communication. People should realize that cards with different styles and different contents can give different people meaningful emotions on different occasions. There are many occasions where you can send a greeting card, such as a second marriage, a successful dinner, a new office, retirement, adoption or even divorce. Not every gift requires an unforgettable card. However, as long as you receive such a greeting card, people will always keep it for a while.
Pet Dog Diaper Feature
Breathing diapers
Material of dog diaper pattern:
Top layer:Non-woven fabric
Middle layer:tissue paper+fluff pulp and SAP+tissue
Bottom layer:PE film which is water proof

100% More Absorbent
Five-layer construction:designed for added absorption and extended use.
Built-in odor control:specifically designed to neutralize tough urine odors.
Fast drying:made with advanced technology that locks in moisture for fast drying.
Puppy attractant:accelerates house training time by encouraging instinctive marking.
Antimicrobial protection:guards against odors from microorganisms.

We can provide Pet Dog Diaper products OEM and ODM services,such as logo-printing and customized packaging, even help to design your own Pet Supplies products, make your ideas into reality. Meanwhile, we can serve as a product locator to offer special items with the help of our powerful sourcing teams.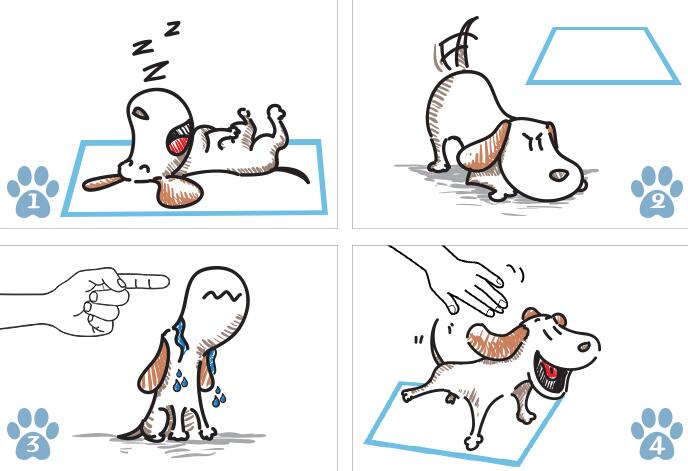 Pet Dog Diaper
Pet Dog Diaper,Dog Diapers,Puppy Diapers,Male Dog Diapers
Ningbo Movepeak Pet Supplies Co.,LTD. , https://www.petsupplies-factory.com