X-ray foreign body detection principle
Like all X-ray imaging technologies, X-ray foreign body detection systems can detect high-density impurities in foods by measuring the absorption of X-rays by different substances. If the product contains any higher density material, the X-ray energy will have a local density reduction. The system considers the product to contain impurities and removes it from the production line by a rejecting mechanism. Since most foods have the same density as water, it is easy to figure out what substances can be detected. Just put them in a glass of water to know that if they sink to the bottom, they can be detected by X-ray detectors. (Metals, glass, bones, etc.) Substances that float on the water cannot be detected (rope, paper, wood, etc.).
Conveyor X-ray detector
This system is used to detect split chickens. During operation, a single piece of meat passes between two conveyors in a column, and the thickness of the product must be controlled during the inspection because the device can achieve the best sensitivity only when the thickness is uniform.
The biggest problem in the detection of chicken fat is that the wishbone will enter the muscle and it is difficult to detect manually. The reliability of the detection using a conveyor X-ray detector can be as high as 95%.
Conveyor type metal detectors use X-ray radiography to control the product. Other technical devices overcome the problem through image processing, but slow down the detection process, and the rejection rate becomes high due to malfunction.

Pipeline X-ray detection system
This technique is generally used to detect meats that require further processing. Its advantage is that it has a very high detection speed and can generally reach 3 to 10 tons per hour. Moreover, the detection level of this technique may be the highest among various detection methods. It has been confirmed that bones as small as 3 cubic millimeters can be reliably detected by this device.
During work, the chicken passes through a 2.5" pipe and is sent through a vacuum pump into a rectangular inspection head. Once the bone is detected, the rejection information is passed to the three-way elimination valve. The part of the bone containing the meat is removed from the production process. Was removed.
The temperature of the product will affect the smooth delivery of the chicken in the pipeline. Meat below -1 degrees Celsius will result in process interruption and loss of product rejection. In order to achieve the best working results, the tested meat products should be kept at a suitable temperature.


Please kindly offer detail description and requirements of product,like:

picture of case, size , quantity ,material ,color, logo imprint, and so on.
We offer picture and details of goods after production finished, and your QC inspection welcome!



Specification of Earphone Storage Case


| | |
| --- | --- |
| Product Name: | EVA Headphone / Earphone Case |
| Model Number: | ZC2018 |
| Material: | Molded EVA foam interior, canvas outside |
| Color: | black, red, brown, accept customized |
| Size: | customized size is acceptable |
| MOQ: | 1000pcs |
| Logo Print: | Embossed logo, Debossed logo, Silkscreen logo... as required. |
| Usage: | Headphone / Earphone Packing |
| Customized: | ODM&OEM is accepted |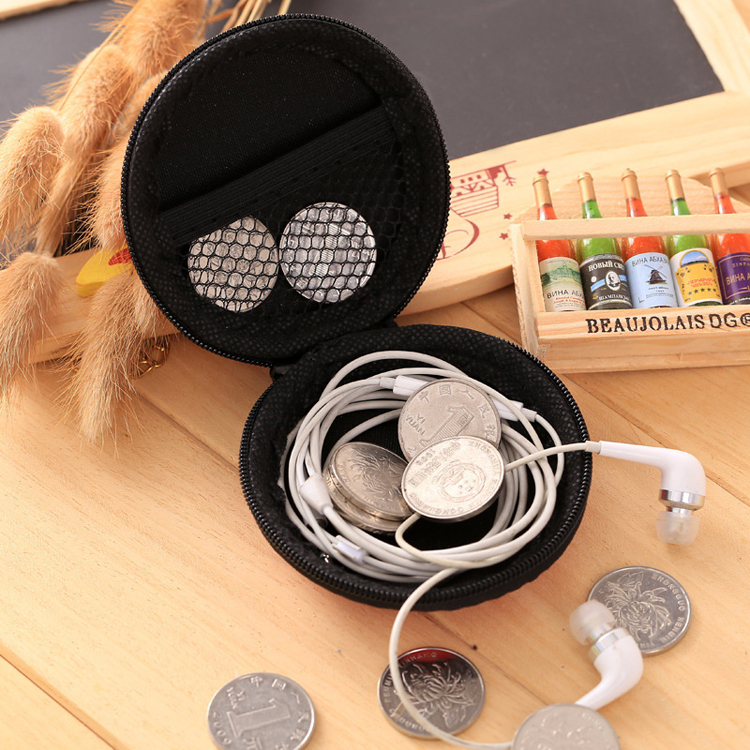 Earphone Storage Case
Earphone Storage Case,EVA Zipper Case,EVA Earphone Storage Case,Earphone Zipper Case
Ji An Chi Cai Gift and Packaging Product Co., Ltd. , http://www.chicaieva.com